Hey there! It's Nate (@natemhanson). My wife Alex and our daughters Lucy and Zinni live in Portland, Oregon beside towering Mt. Hood to the east, and the Clackamas, Willamette and Columbia rivers to the south, west, and north. Much of my adult life has been spent as a pastor in San Francisco, starting an online-resume company called Sumry, and reimagining the future of work with Buffer.
While planting churches and teaching in San Francisco, I started to reimagine what the Bible was and how we should engage it. With that reimagining came a lot of disillusionment with the church and much of the theological system I had helped promote. Along this journey, I found so many people at a similar place of not wanting to ditch the Bible, Jesus or God, but finding themselves less than compelled with the versions they knew. I've made it my life's work to help people who are disillusioned with their understanding of God find a more beautiful way forward. My personal site is nate.fm.
Cheers, y'all! I'm Tim. I live with my wife Monique and our sweet son Camden in Bend, Oregon. After six years of ministry in San Francisco, I got a personal taste of abuse of power from a lead pastor and was fired from our church for speaking out. To decompress, we got on our bikes and towed Camden in a little trailer from San Francisco to Bend and once we got here, we never left.
I'm a hardcore 1 (Reformer) on the Enneagram, which is only part of why I'm committed to helping make the church and the world a little less awful. I mostly try to do that by learning and teaching, especially seeking to undo the more problematic versions of Christian theology. To that end, I got a Masters in Bible/Theology and read as much as I can. To keep sane and hopeful, however, I spend lots of time fly fishing, bike packing, and adventuring in the mountains, and I blog at wilderbiking.com and considerthepigeons.com.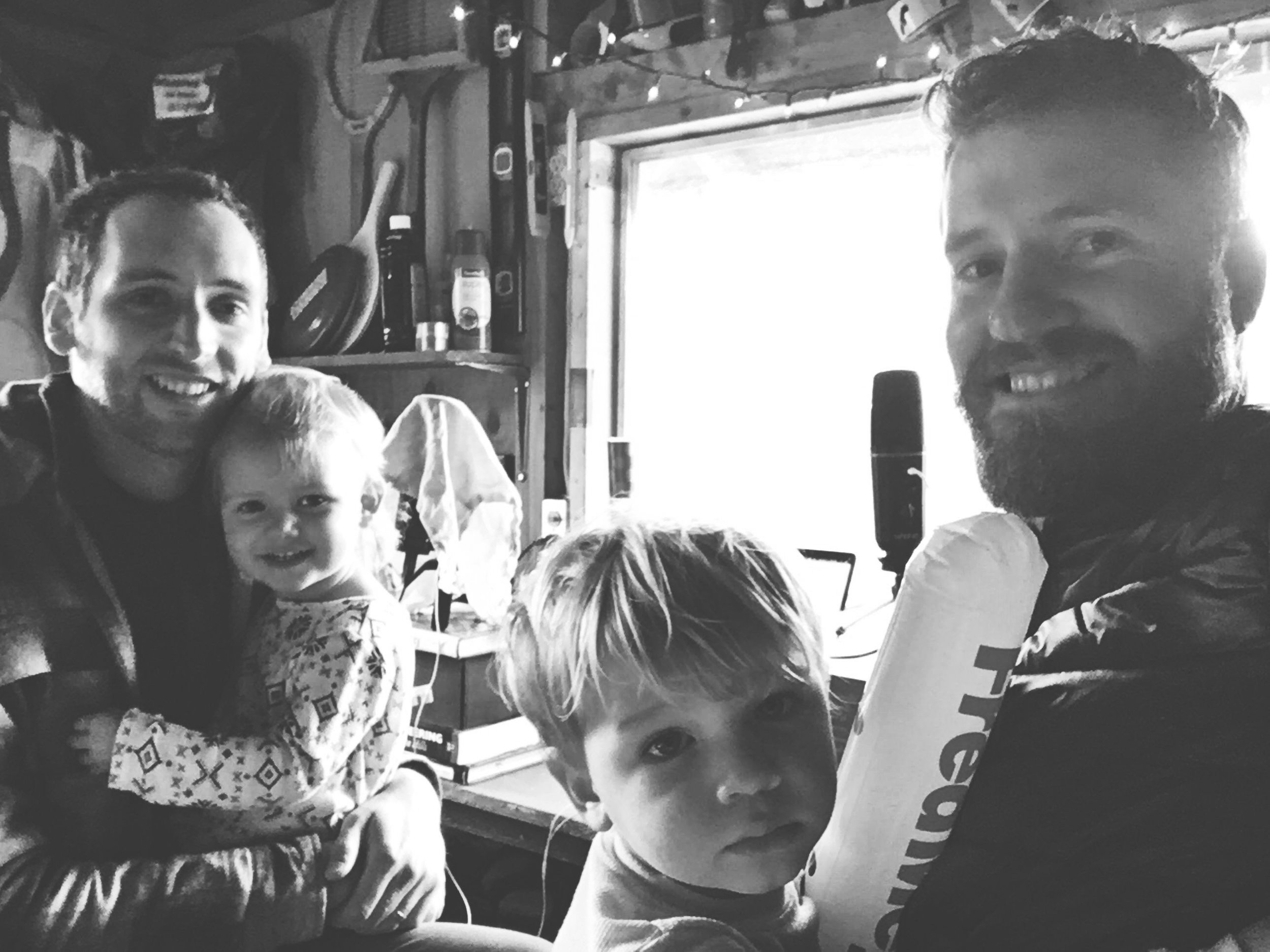 The Almost Heretical Podcast is the partial fulfillment of a dream that we shared for years. Our friendship began as pastors in San Francisco in the same context of church and ministry that our deconstruction began, and for several years we dreamt up ways to invite others into that journey. All the abuse and toxicity that Tim went through in San Francisco served as a kind of final catalyst. Nate and his family had moved back to Portland, Oregon and were later joined by Tim and his family, and it wasn't long before we decided it was time to start talking about this stuff publicly. We recorded the first episodes in Tim's backyard and published them in January 2018.
The name Almost Heretical is a nod to how the gatekeepers of Evangelicalism try to silence anyone they perceive as a threat to the system. We do the show for all those out there who've been hurt by the church or who've grown discontent with the ideas they've been taught. We hope to make Christianity possible again by showing that Jesus is also outside the walls of the church, having been cast out and silenced by those in religious power. We try to open doors to conversation and dialogue that simply isn't allowed in most church settings, and aim to use the Bible as a tool to de-weaponize the Bible itself. That, and we just want people feeling similar grief and frustration to feel a little less alone.
If this resonates with you, we hope you know you're not alone on this journey. You may feel crazy sometimes when you talk to people who fit nicely in the theological circles you used to roam. You may even feel like you don't have the strength, energy or wits to engage in debate and dialogue with them. We hope this show (and community!) are encouraging to you and help you and help you feel less alone, and more okay with not having all the answers.
If you're nodding your head, we'd love to hear your story. We respond to each email, and they give us the encouragement to keep going. contact@almostheretical.com
-Nate & Tim
We'd love to hear your story!